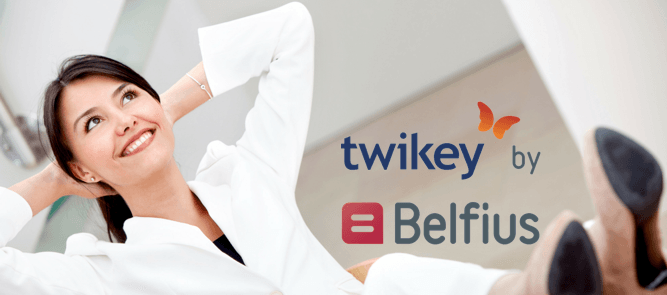 Control your cash flow with paperless direct debits
Thanks to Belfius and Twikey, the negotiation of electronic mandates, the management and planning of direct debits and the follow-up of their execution are fully automated.
How does it work?
Simple steps to get started

Request a Creditor Identifier
via Belfius Bank

Let your customers sign a mandate
and plan your collections

Deliver your instructions to Belfius
and have a complete view on your payments
Frequently asked questions
Let us assist you
How do I start

What do I need?

You need a creditor identifier and a subscription to Twikey to start with direct debits. If you don't have a creditor identifier yet, go to "Get started". Fill in the necessary details and ask information on the creditor identifier. Twikey will launch the process at Belfius. You will be contacted by your local bank agent.

I already have a creditor identifier. How do I start?

Great, just click on "Get started", fill in your details and we'll guide you through the process. Thanks to Belfius, we can even automatically inherit all your existing mandates.

Does it work for all the banks of my customers?

There are two types of mandates. For Core mandates, we support all SEPA banks - more than 2.500. For B2B mandates, Twikey has an end-2-end electronic validation flow with the majority of Belgium banks. For the list, see www.twikey.com

What with my existing mandates?

Don't worry. The only thing you need to do is to allow Belfius to synchronize with Twikey to have a full overview of all your existing and new mandates.

How is the payment handling done ?

Plan or one-time collection instructions?

Twikey supports both. You can plan your weekly/monthly... instructions and prepare everything upfront. Or you can add one time amounts. Or you can combine both.

Can I automatically transmit my instructions to Belfius?

Yes, you can. Once you give your "Go" in Twikey on the collections you prepared with Twikey, they are automatically injected in Belfius. The only thing you need to do at Belfius is to agree with the instructions. This can be done in BelfiusApp or BelfiusWeb. No need to enter the instructions again. Together with Belfius, Twikey will ask you to approve the activation of this service. To use this service you need to have concluded a "Grow" subscription or higher with Twikey. See "rates" for more information.

How do I follow up the payments?

Do I need to follow up my reporting?

No, you don't. Thanks to the close cooperation between Twikey and Belfius, you'll have a full overview of the unpaid bills. Additionally, Twikey will resend the instructions multiple times (if you want) if there is not enough money on the customer account. The only thing you need is at least a Twikey "Grow" subscription. See "rates" for more information.

How do I know who has paid?

You define the number of times Twikey has to resend the instructions. At every moment in time, you'll see who has not paid. This is updated automatically without file handling.