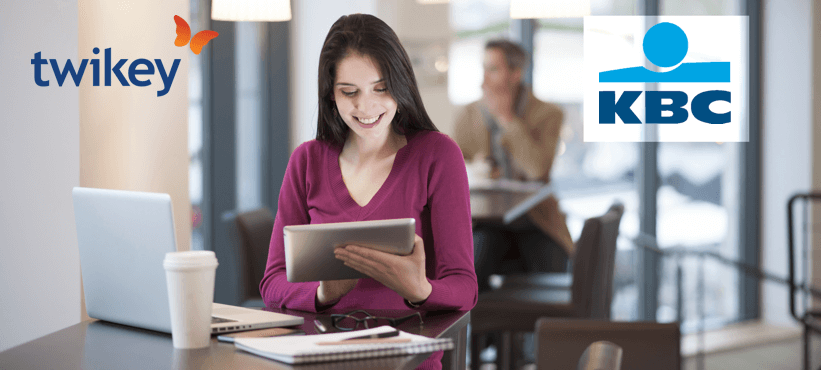 Control your cash flow with paperless direct debits
Thanks to KBC and Twikey, the negotiation of electronic mandates, the management and planning of direct debits can be fully automated.
How does it work?
Simple steps to get started

Request a Creditor Identifier
via KBC

Let your customers sign a mandate
and plan your collections
Need to sign? See how it works

Twikey delivers you the XML
for execution at KBC
Everyday management? See how it works
Who is using Twikey?
Testimonials of some customers

Twikey saves my customers a lot of time to sign a mandate. They no longer need to go to their bank with a paper document.

Luc Vanderkinderen
Financial Controller,
JenT Autolease, Directlease
Read our case

All our subscriptions are handled by direct debits. Since Twikey and e-Mandates, we don't have any paperwork to set this up.

Olivier Goetgeluck
Founder,
EliteAthletes
Read our case

Twikey made the complex process of signing a direct debit mandate really easy. Our customers confirm in just a few clicks.

David Govaert
CFO,
Onesto Leningbeheer
Read our case
Frequently asked questions
Let us assist you
How do I start?

What do I need?

You need a creditor identifier and a subscription to Twikey to start with direct debits. If you don't have a creditor identifier yet, go to "Get started". Fill in the necessary details and ask information on the creditor identifier. You will receive extre information from us on how to start with direct debits. You will need to contact your local bank agent.

I already have a creditor identifier. How do I start?

Great, just click on "Get started", fill in your details and we'll guide you through the process.

Does it work for all the banks of my customers?

There are two types of mandates. For Core mandates, we support all SEPA banks - more than 2.500. For B2B mandates, Twikey has an end-2-end electronic validation flow with the majority of Belgium banks. For the list, see www.twikey.com

What with my existing mandates?

Don't worry. We can import them if you deliver our support department a XLS with all the mandate information. We'll charge you a small set-up fee (depending on how much time we need) and 0,1 €/mandate.

How much does it cost?

Depending on the functionalities, you can start with a free subscription package. This allows you to test. Additional assistance and special functionalities are subject to a subscription fee. A fee will be charged per negotiated mandate. (Small volumes < 50: 2,5 €/mandate + a yearly maintenance fee for the mandate of 1,5 €/mandate). For B2B mandates, we charge 1 euro extra. For largere volumes, please contact us for more information.

How is the payment handling done?

Plan or one-time collection instructions?

Twikey supports both. You can plan your weekly/monthly/... instructions and prepare everything upfront. Or you can add one-time amounts. Or you can combine both.

How do I get the collection instructions into KBC?

Once you give your "Go" on the collections you prepared with Twikey, you receive an XML file from Twikey that you can upload in KBC Online for Business or Isabel.

How do I follow up the payments?

Do I need to follow up my reporting?

You can follow up your reporting in KBC Online for Business or Isabel. For the moment, we cannot follow up the reporting of KBC yet. Let us know if this is a feature you want.