Online direct debit e-Mandates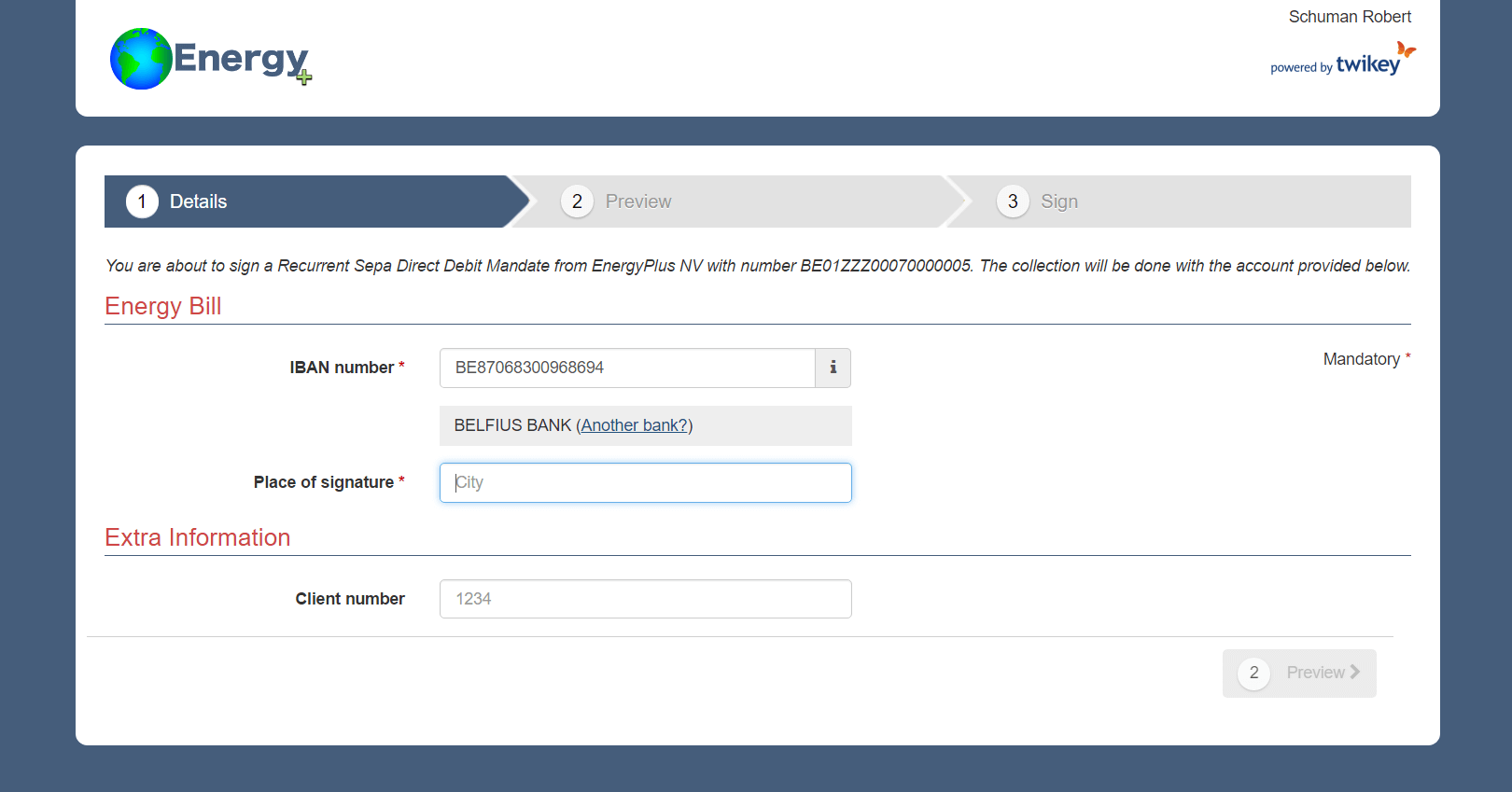 Electronic SEPA Direct Debit Mandates
SEPA e-Mandates (or electronic mandates) are the way to set up online SEPA direct debits. Nationally and European, for business customers and consumers. Ideal for the collection of recurring payments such as: rents, energy bills, taxes and subscription fees!
Advantages
No paper direct debit forms anymore
Omnichannel solution for the setup of mandates
Works with 3500 European banks
Set up, manage and collect your SEPA direct debits fully digitally
Quick and cheap
Your mandate, your way of working
To set up e-Mandates in your own corporate style.
Upload your companylogo and adapt your colours. Maximal conversion through recognition.
Collect through your own bank or PSP
Use your own SEPA direct debit contract or creditor contract with your own Creditor ID or use one of a Payment Service Provider.
If you have questions about this, please contact our sales department. We will gladly assist you in making the right choice. More info.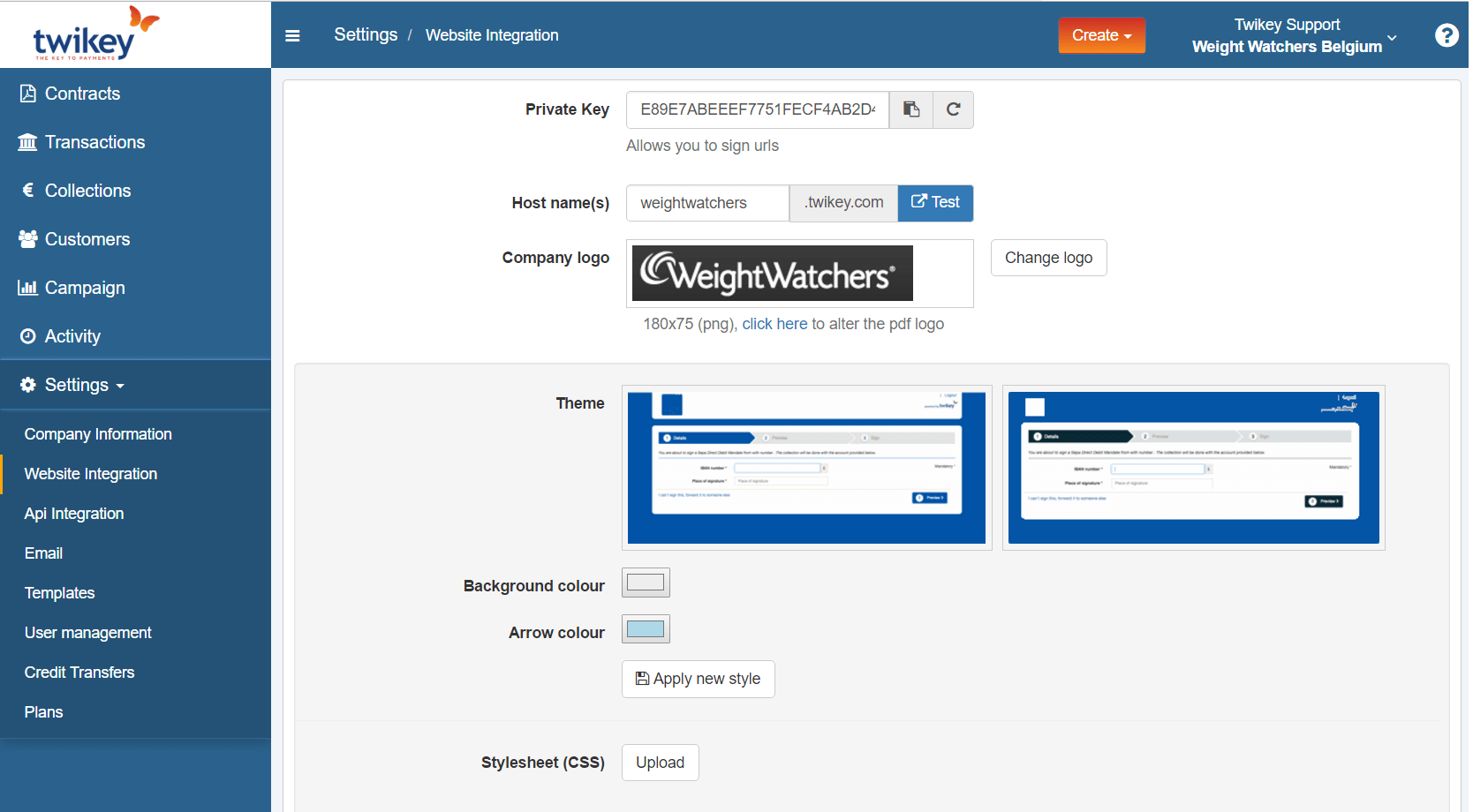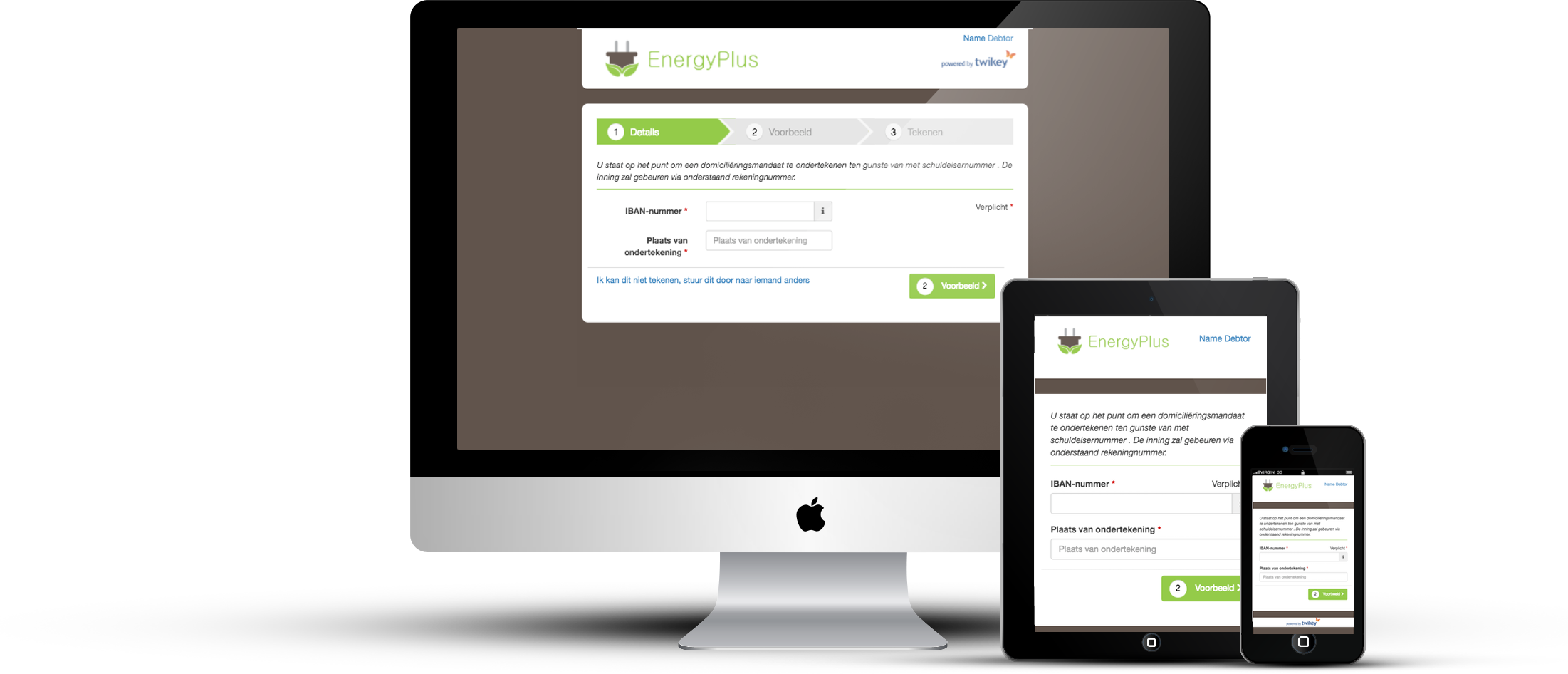 Omnichannel e-Mandates
Total solution for any channel.
Online setup of SEPA direct debits optimized per channel.
Ensures a high conversion and valid direct debit mandates.