B2B e-Mandates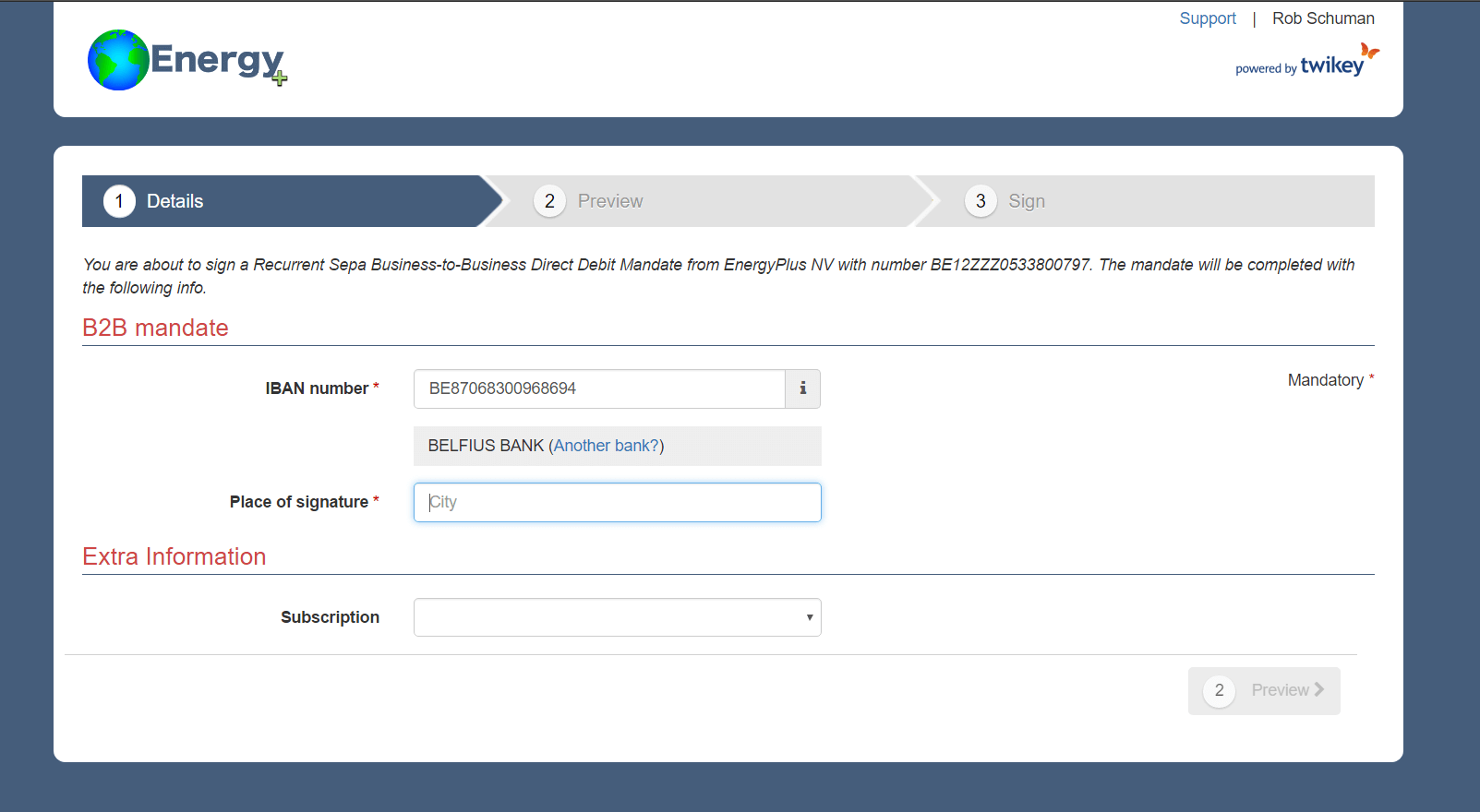 B2B Sepa direct debits offer more security
With a B2B direct debit, you can 'automatically' collect sums from the account of your business customer. An additional advantage is that your customer cannot revoke the payment. B2B direct debits therefore offer more security and help you reduce your financial risk. A B2B mandate handled through Twikey also considerable reduces the throughput time and the process-related personnel costs.
Paperless direct debit mandates
For a B2B mandate, your customer must register the mandate himself at his bank. This can sometimes go wrong. Your customer may forget to have the mandate registered or the (paper) form may contain some errors causing the mandate to be registered incorrectly. Twikey helps you to avoid these issues and offers your business customers an easy direct debit procedure. Your customer can sign a B2B mandate and have it registered directly and fully digitally.
Unique solution
Twikey is the only party to offer a full digital flow for B2B mandates with 10 Dutch and Belgian banks – with exclusive connectivity and SLA's. Twikey serves 99 % of all business accounts in a fast way.
How does an electronic B2B mandate work?
Twikey has developed an easy solution for you and your customer together with the banks. Your customer can sign and register a B2B mandate through a special Twikey link. This link is often offered through an e-mail, or via portals and webshops. Although the link is provided by Twikey it is entirely made up in your own house style: familiar and recognizable for your customers.