Mandate management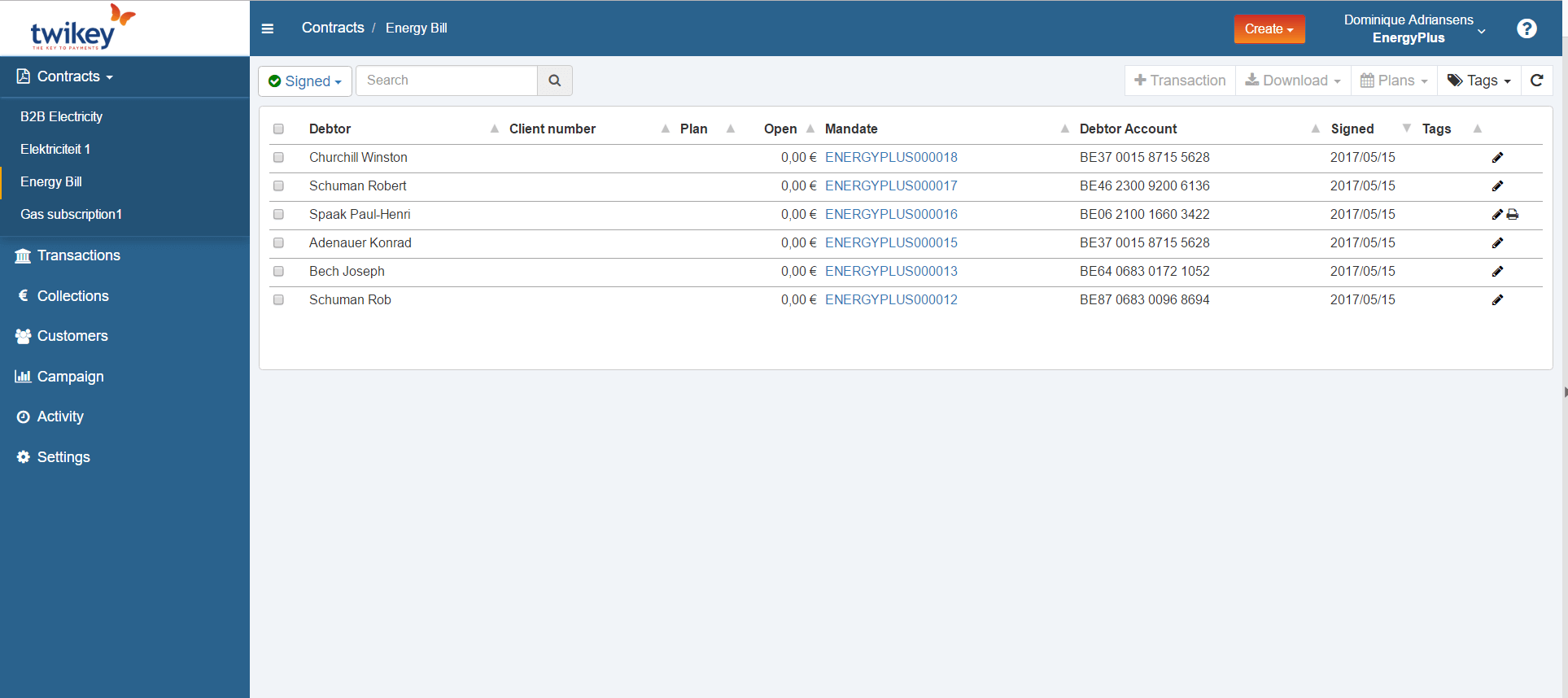 Manage your e-Mandates without a paper archive!
To conclude a direct debit your customer signs a direct debit mandate. Until recently you archived this paper mandate physically and copied the mandate data into a digital system. This is an extremely time-consuming, cumbersome and error-prone procedure. With Twikey, all your direct debits are generated digitally. This means faster, error-free and no folders full of paper mandates anymore!
With Twikey your mandate management system is always up to date
With Twikey you manage all your direct debits digitally. You can immediately make changes and view the status of your direct debits. If your client changes or cancels his mandate, you are immediately informed. Twikey makes your administration considerably easier and ensures that your direct debits are always up-to-date. Your existing direct debits can also be imported, so that you can manage both your CORE and B2B mandates in one place.
Bankswitching API
Since February 1, 2018, Bankswitching, the CEC's bank switching service, allows to automatically notify the creditor when a customer changes banks in Belgium. When this is the case, you will receive all necessary information through our API or by mail. All information in Twikey is automatically kept up-to-date. (in collaboration with the CEC)