Subscriptions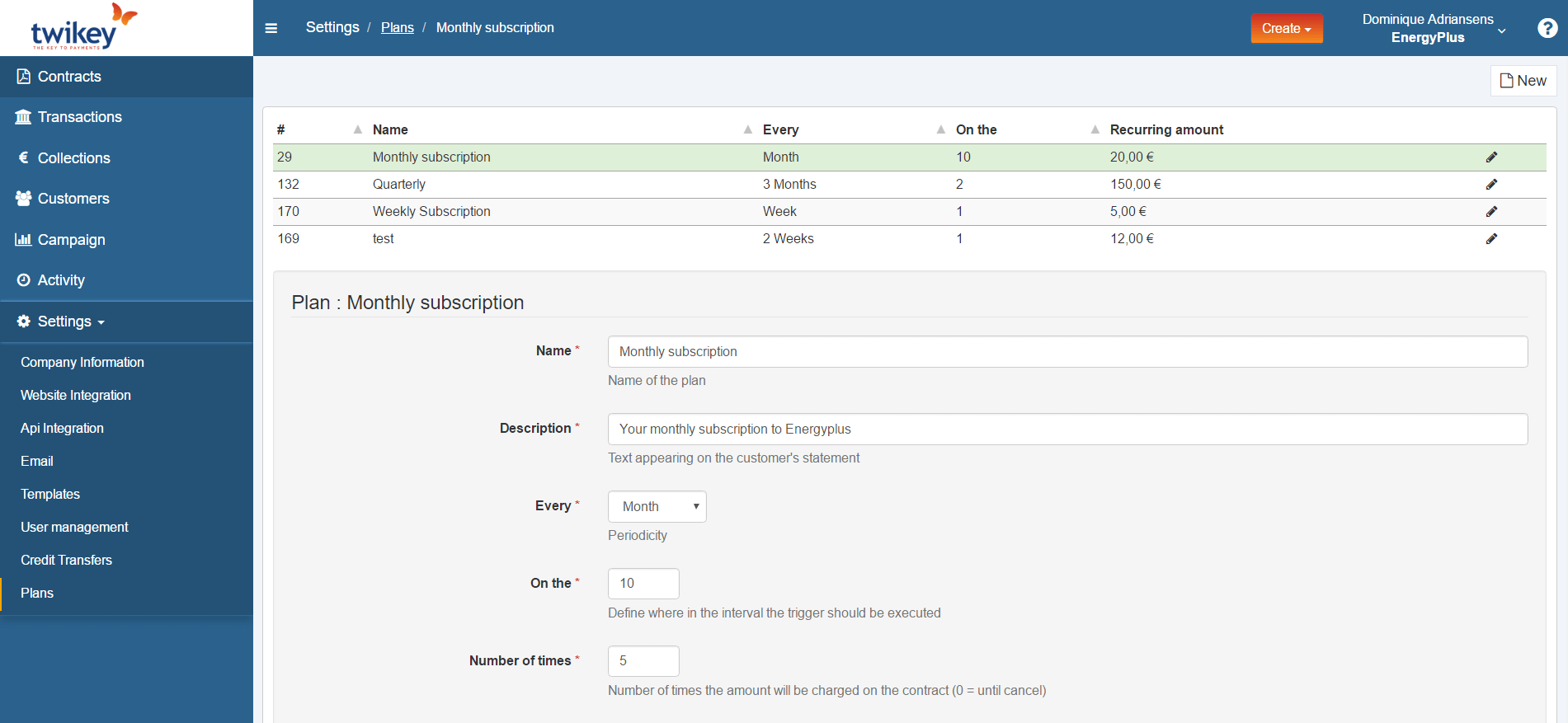 A direct debit is an excellent means to collect subscription fees
Until recently, a direct debit could only be set up through a paper direct debit form, resulting in a lot of administrative interventions. Via Twikey you can set up, manage and collect your (B2B) direct debits entirely digitally and very economically. So much cheaper than with a credit card.
Creating a subscription with a direct debit
Within the Twikey, you can choose the type of subscription you want to set up. You can define the name, the installment amount, the duration, the collection interval and the direct debit details of each subscription. You can also add one-off payments.
Twikey ensures that the transactions are delivered periodically to your bank or just prepares them for you. This way the continuity of the collections is guaranteed and you no longer have to worry about it.
Subscription management
Twikey allows you to manage your subscriptions digitally and precisely. You can use Twikey in stand-alone mode or link it to your accounting or ERP system.
Starting, stopping, interrupting, upgrading a subscription for one, several or all of your customers at the time. How easy can subscription management be.