API Voorbeelden

Regel in enkele minuten betalingen en digitale domiciliëringsmandaten
Functionaliteiten

Ontdek alvast een aantal API functies
Via een website
Via een Twikey-link direct toegang tot talrijke ondertekeningsmechanismes om eMandaten of contracten af te sluiten.
App integraties
Integreer onze API om feilloos eMandaten af te sluiten. Geen aparte App nodig.
Bulkuitnodigingen via mail
Genereer bulkuitnodigingen via API voor zowel eMandaten, betaallinks als facturen. Genereer QR-codes voor uw factuur.
Volledige integratie
Ontvang alle informatie over nieuwe, aangepaste en geannuleerde eMandaten en synchroniseer met uw back office systeem.
Download mandaten
Ondertekende PDF's via API downloaden voor interne opslag.
Automatiseer inningen
Creëer eigen betaalplannen via de API.
Transacties
U kiest zelf of u een domiciliëring of Bancontact, iDeal, Payconiq of nog andere betaalmethode direct wil aansturen. Wij zorgen voor de koppeling met de juiste PSP of bank.
Krijg inzicht
Volg niet-geslaagde domiciliëringspogingen en andere betalingen zoals Bancontact, Payconiq, overschrijving, iDeal, Tikkie enz... op. Ontvang details van elke transactie, download gestructureerde rekeninginformatie voor alle betaalmethodes of koppel terug naar het boekhoudsysteem.
Refunds verwerken
Ook terugbetalingen verwerkt u gemakkelijk via onze API.
Frequently Asked Questions
Dit is een goede en belangrijke vraag: wij zijn géén PSP maar door de juiste lego-blokken te activeren bij ons slagen we erin om de slaagkans van een transactie substantieel te verbeteren en snel de kosten van betalingen te laten zakken. Domiciliëring doet Twikey bv rechtstreeks met de bank zodat de betaling gemiddeld 3 à 15 keer goedkoper wordt en uw klant ziet de naam van uw firma op zijn rekeningafschrift. Dus ook minder risico op storno. Met bepaalde betaalmethodes van de bank hebben we een rechtstreekse koppeling; bv Payconiq, iDeal, Tikkie, Rabobank Betaalverzoek, wat de kost ook laat zakken. En door onze koppeling met slimme spelers zoals MultiSafePay, Mollie, Stripe, Adyen kunnen we wel nog steeds alle betaalmethodes aansturen die u wenst, desgewenst per betaalmethode een andere configuratie. Maar dan wel aan de beste prijs.
Gedurende het intake gesprek met Twikey bepalen we samen welke betaalmethodes u wil activeren en bij wie. Van zodra dit is opgezet stuurt u alles eenvoudig aan. U kunt zelfs een onderscheid maken tussen landen, regio's of eigen voorkeurssegmentatie (moeilijke betaler vs snelle betaler).
Door de intelligente Payment Switch aan Twikey zijde is het mogelijk om voor elke betaalmethode de "routing" naar de juiste achterliggende speler op te zetten. Wenst u domiciliëringen direct met uw eigen bank en daarnaast Bancontact via uw eigen PSP in België, uw andere PSP in Nederland voor iDeal en Payconiq en Tikkie rechtstreeks. Prima geregeld met dezelfde API set.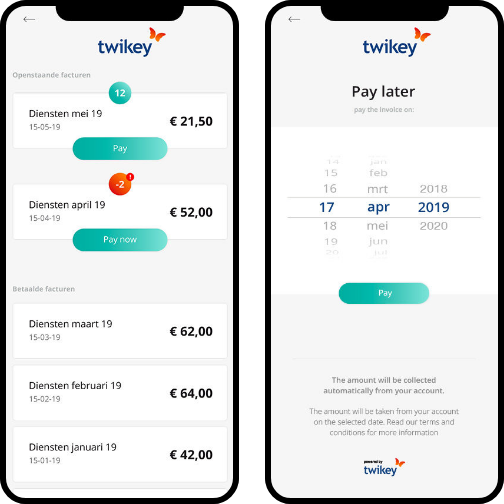 Bent u geïnteresseerd in het werken met Twikey?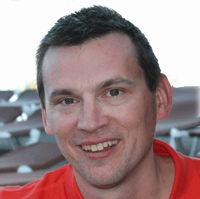 Spreek ons technische team
Laat uw gegevens achter en wij zullen zo spoedig mogelijk contact met u opnemen