Twikey News - May 2020
First of all, we hope everything is going well for you and your business in these exceptional times. In this newsletter, we will highlight some useful tools that can help your business overcome this difficult period. In the same spirit, we support a variety of Corona actions by putting our technical know-how at their disposal.
Need more information? It is obvious that we will continue to do everything necessary to manage your payments online and facilitate your work.
Take care of yourself and others!
Belgian actions launched in response to Covid-19
Under the principle that it is better to act directly than to wait too long, we currently support various initiatives from Cheer for Champions and Club Brugge, among others. Do not hesitate to contact us if you too have a campaign that we can support with our technology!
Together with our partners RingRing, Belfius and Direct Social Communications (DSC), we participate in the Cheer for Champions initiative. This action primarily raises funds to support health care workers mentally and emotionally during and after the current crisis. Many personalities also support the healthcare workers. With RingRing, we enable donations by SMS. Just send an SMS with the message CHEER 5 (or another amount 😉) to the number 8686. Twikey will then send you a payment link to pay this amount.

Football club Club Brugge also launched a successful initiative, by selling personalized mouth masks, the proceeds of which are directly transferred to the "Club vs Corona" support fund.

Useful Twikey features in Corona time
Since the essence of the Twikey application is digitalization, our solution turns out to be a very effective tool to continue operating during the Corona period. Some features may even have additional added value for your business right now:
- Thanks to Twikey, you can easily conclude B2B mandates online . These have the additional advantage that there is no 8-week callback period after the amounts have been collected. In addition, your client no longer has to go to the bank to register the mandate, thanks to our complete online flow.Read moreto find out how this works exactly.
- Via a payment link you can arrange the direct payment via Bancontact or iDEAL of an invoice or part of it. This makes it easy for your customer to pay and you can be sure you're getting paid. Payment links can now also be managed in Twikey via POM (more on this below).
- Via Twikey you can configure an automated payment plan or installment payments in minutes. Discover the advantages of these payment methods, which are especially interesting in times of crisis, and how you can easily set up such a plan.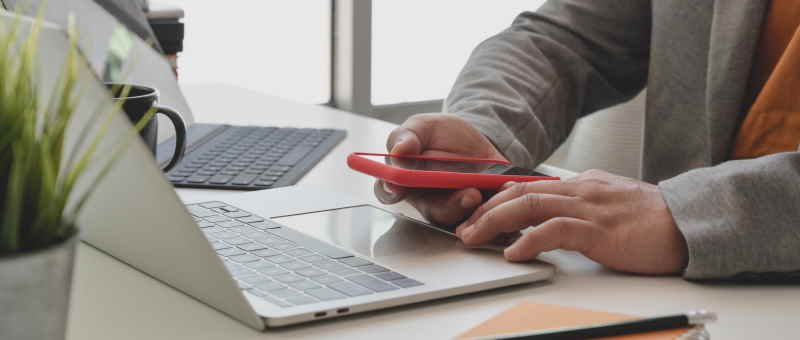 Connection with Deutsche Bank and Bank of America
Since recently, Twikey has a direct connection with two additional international banks, Deutsche Bank and Bank of America. This means that for these banks too, all information can be exchanged directly and fully automatically. Thanks to this collaboration, we can now work even more internationally.

Reach customers by letter
Following an important project last year, where we did not have the email address of the majority of end customers, we collaborated with IPEX. The result was a lasting partnership. Via Twikey and IPEX, it is possible to send letters with an invitation, for example, to sign a mandate or to pay an invoice. The content of the letters and the possibilities offered to the customers to consult the accompanying document (QR code, short link, ...) can be adapted at will. This way it is possible to have customers sign mandates fully digitally.

POM: Extra partner for payment links
We can add POM to our list of partners. Payment links (via POM and / or other payment service providers) can be used in Twikey as a support mechanism for failed direct debit transactions, as a QR code on your invoices or as a standalone link that you can send to your customers by email or SMS.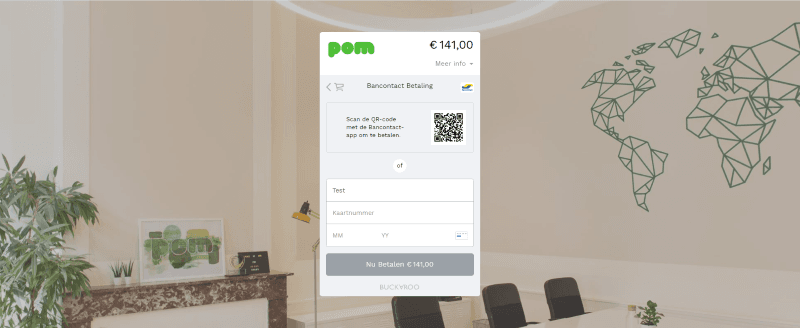 Twikey team
Twikey keeps growing. This is why we are looking for a Full Stack Developer and a Frontend Software Engineer to strengthen our Belgian team.
If you know someone who could fit into our team, tell him/her to send a resume and motivation letter to jobs@twikey.com. Everyone who joins our team without the involvement of a recruiting agency will be rewarded with a bonus of 2,500 euros at the end of the first year.
Want to know more? Contact us.
Do you want to stay on top of all the Twikey news? Subscribe to our newsletter.