API Examples

Arrange payments and digital debit mandates in minutes
Functionalities

Discover a number of API functions
Via a website
Via a Twikey link, direct access to numerous signing mechanisms to close e-mandates or contracts.
App integrations
Integrate our API to close e-mandates flawlessly. No separate App required.
Bulk invitations via mail
Generate bulk invitations via API for e-mandates, payment links and invoices. Generate QR codes for your invoices.
Full integration
Receive all information about new, modified and canceled e-mandates and synchronize with your back office system.
Download mandates
Download signed PDFs via API for internal storage.
Automate collections
Create your own payment plans via the API.
Transactions
You choose whether you want to control a direct debit or bancontact, iDEAL, Payconiq or other payment method directly. We provide the link with the correct PSP or bank.
Get insight
Follow up unsuccessful collection attempts and other payments such as iDEAL, Bancontact, Payconiq, Tikkie etc ... Receive details of each transaction, download structured account information for all payment methods or feedback to the accounting system.
Process refunds
You can also easily process refunds via our API.
Frequently Asked Questions
This is a good and important question: we are not a PSP, but by activating the right lego blocks with us, we succeed in substantially improving the chances of success of a transaction and quickly lower the payment costs. For example, we do direct debit directly with the bank so that the payment is on average 3 to 15 times cheaper and your customer sees the name of your company on his account statement. So also less risk of cancellation. We have a direct link with a number of bank payment methods, eg Tikkie, Rabobank Payment Request, Payconiq, which also lowers the cost. And thanks to our link with smart players such as MultiSafePay, Mollie, Stripe, Adyen, we can still control all payment methods you want, with a different configuration per payment method if needed. And this, always at the best price.
During the intake interview with Twikey, we determine together which payment methods you want to activate and with whom. Once this has been set up, you can easily control everything. You can even differentiate between countries, regions or your own preferred segmentation (difficult payer vs fast payer).
Thanks to our intelligent Payment Switch, it is possible to set up the "routing" to the correct underlying player for each payment method. Do you want direct debit directly with your own bank and also iDEAL via your own PSP and Payconiq and Tikkie directly. All this can be done with the same API set.
Are you interested in working with Twikey?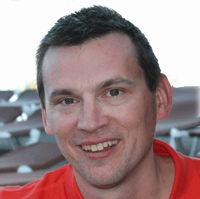 Speak to our technical team
Leave your details and we will contact you as soon as possible